Surprise parties are better than regular birthday parties. Not giving the birthday boy or girl a sense of what is coming heightens the sense of fun and excitement that they feel when they actually get to the party. The problem with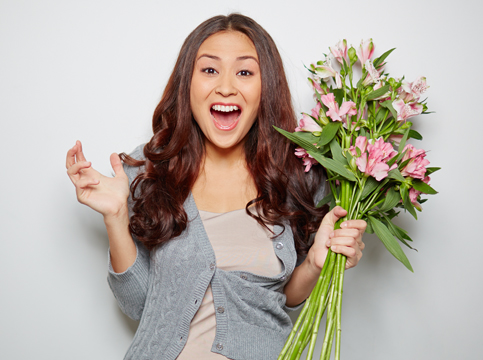 surprise parties is that the traditional "let's all hide in the living room in the dark" surprise has gotten predictable and a bit boring.
The Invitations
A good surprise party starts with good birthday invitations. Make sure that you send them out far enough in advance so that your party will be the first thing on people's calendars. Instead of just sending out generic announcements, try to find ones that reflect either the personality of the person being celebrated or the theme of the party. The most important thing, though, is to make sure that the invitation clearly states that the party is a surprise party.
A couple of weeks before the party, send out a follow up email to remind the attendees of the date. You can use this email not only to remind them but also to remind them that it is a surprise party. While email may seem low-tech, it is much more private than putting your party reminder on social networks where they might end up spoiling the surprise.
The Ideas
Surprise parties can go well beyond the living room. Here are some creative ways to create an unforgettable surprise party: One way to really surprise someone is to take them on a day's errands. If you are nice, you can spread little surprises throughout the day. If you are a bit more devious, just run errands. Finish your errands at a place with a hidden party room and stumble in there for the great surprise. Supermarkets are great for this, as many have community rooms. They are frequently located near back offices and restrooms, giving you an excuse to stumble in.
The Early Dinner
Book a "quiet" dinner with your surprise-ee. When you arrive, the restaurant will be empty. Order a beverage and relax. When the "first rush" comes in, it will be filled with family and friends. In other words, the surprise party shows up after you. Of course, this will only work if you pre-arrange it with the restaurant and make sure that no one arrives before you.
The Party Bus
If you can rope in one of the surprise-ee's friends as an accomplice, a party bus can make for a great surprise. Rent a party bus and fill it with the surprise-ee's family and friends. Have the accomplice drive up in their own car and pick up the birthday person for a birthday beer or coffee. While they are walking out from the house to the car, have the party bus drive up. As you can see, there are a number of different approaches that you can take to create a surprise party that is truly surprising. When you are making your plans, just remember these four simple rules:
• Keep it a secret
• Plan a party that your friend or family will remember. It's about them!
• Remember to have fun
• Keep it a secret (really!)
Happy celebrating!